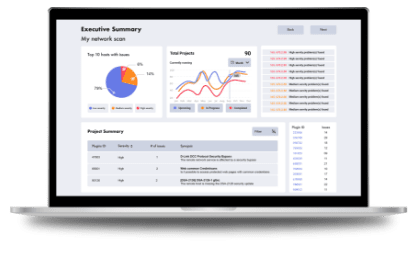 About
     Our project with a client required custom report development in the Railsoft system to provide field engineers and management with a common overview of railways data. We also served as technical PoC for implementation issues and provided oversight on WebService communication and implementation. We analyzed the system and created optimized reports based on big data chunks. Our team also actively reviewed and proposed solutions for integrating enova360 with RailSoft to streamline data management.
Project details
Domain




Railway System

Services




Railway System Engineering & Management

ProjectPeriod


6 months

Method




Time&Material with CAP
Problem
The client was in need of custom report development in the Petrosoft/Railsoft system. Caring about the highest quality of provided solutions, they wanted to create the possibility of field engineers and management to have a common overview of railways data with a single source of truth and overcoming vendor problems of extending report preparation.

enova360 + RailSoft integration project – we were requested to be technical PoC for any implementation issues including ownership and review defining custom workflows for department and providing oversight on WebService communication and implementation.
Solution proposal
We have analyzed the system and database performing workflow tests, profiling and engineering of the system components in order to disclose the existing possibilities for extracting required data. Once the system was recognized we have created desired reports on big data chunks performance optimized.
Project Execution
Together with the Customer we have done project scoping and reports overview & aggregation. Prepared action plan and agreed upon the representation form. Reports were split into 3 groups:
Fleet maintenance service report including algorithms for tracking deviations from Polish Norms

Detailed Odometer indicators report

Faults and Defects combined report

Second part of the engagement was to actively review and propose solutions and amendments to the platforms integration finding proper way of data management between enova360 and RailSoft.
Result
The tasks were performed successfully. Reports were created, tested and approved to be valid and improve the process of locomotive fleet management. 
Additionally we were able to identify flaws on the Railsoft System and key issues with data coherence. Reported and taken into consideration.
Customer received:
parameterized DB custom queries embedded in MySQL DB

implemented reports in Railsoft system on test platform

migration plan to production environment

list of findings and recomendations

Reviewed integration quotations

surrogate proposals for webService endpoint definition and data flow strategy.
What the customer said – testimonials
Piotr Szymkowiak
Executive Board Member at Cargounit
The work was performed successfully. Reports allowed us to identify key areas for improvement. Each deliverable area was thoughtfully considered in detail. We are very satisfied with the cooperation with 4CODE Sp. z o.o. Particularly noteworthy is the efficiency in carrying out assigned tasks and technical excellence.