Secure
Development
On a mission to create secure software for our clients.
They trust us

Why do you need secure software development?
Some companies consider security to be an unnecessary expense that increases development costs, leading to the introduction of vulnerabilities in the software.
At the same time, developers and their managers struggle with the presence of vulnerabilities during software delivery. Maintaining code security under time pressure and without the right skills is difficult and expensive.
It doesn't have to be this way!
Change the way you deliver software.
Agile methodology and DevOps role are not sufficient.
Start work according to new philosophy of SecDevOps. Provide for security from the early stages of the development process. Save time and reduce risk, at no additional cost, with the DevSecOps role.
What can we do for you?
Whatever you are looking for our team can help you achieve your goals and meet your expectations.
Secure custom development
Unlock new possibilities and achieve your goals with secure custom development solutions tailored to meet your unique needs. We will design, build, and implement a solution that drives growth and innovation while keeping your business safe and secure.
Managed teams
Ensure the security of your IT operations and foster collaboration with our custom management solutions. Our experts will work with you to design and implement a solution that maximizes efficiency, productivity, and success while keeping your data and systems secure.
Cybersecurity consulting
Cybersecurity threats are becoming increasingly sophisticated and prevalent, making it more important than ever to protect your data from cyber attacks. Our cybersecurity consulting service can help you do just that.
Build-Operate-Transfer
BOT is a custom model in which 4code builds, optimizes, and manages a fully operational software development center until it reaches satisfactory maturity. After that, the complete transfer of ownership to the customer is done.
Secure cloud solution
Make your cloud deployment fast, well-designed, and cost-effective for infrastructure design, cloud architecture, and application migration. Manage and secure your data and cloud services, build your dynamic hybrid cloud with secure technologies, accelerate and improve security services.
Managed services
The success of your business often depends on how quickly you can respond to customer requests and resolve any issues that arise. Managed services are the best option if you want to outsource entire project management and implementation.
See how we have improved products and services
Read what exactly we have done for our customers and how did the work progress look like.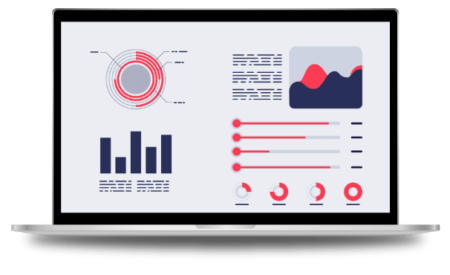 Read more
Secure Development & Architecture Review
Launching a new application is a thrilling process, but ensuring regulatory compliance can be overwhelming. Our recent case study focused on providing our client with a comprehensive cybersecurity audit covering the full scope of architecture review, threat modeling, secure development processes, pentesting, infrastructure, and vendor assessment security audits. Our consultants used a combination of manual and automated methods to provide a thorough analysis of the system architecture, allowing us to offer effective management of time and financial expenditures devoted to the audit. By working closely with the client and utilizing video conferences and detailed information gathering meetings, we were able to deliver a highly efficient and accurate audit that met all regulatory requirements.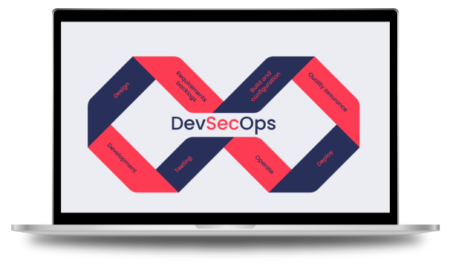 Read more
DevOps & Cybersecurity
Set up a brand new team to configure CI/CD processes, runtime environments, and support developers with bug fixes. We implemented a Static Application Security Testing solution to ensure applications met security standards and conducted regular scans on container images. We also configured performance testing and internal security tests using automated scanners. Using GitLab CI, Kubernetes, and Advanced Cluster Security.
Here are Some of our client's testimonials
Paweł Bryła
COO at Thaumatec Tech Group
We are delighted to have partnered with 4Code Company for our extended delivery services. With their help, we can now offer our clients a broader range of top talent and resources, which will undoubtedly accelerate business growth. 4Code Company has been an excellent partner in every step of the way, and we appreciate their commitment to delivering high-quality services. We look forward to continuing our collaboration and making a significant impact on the industry together.
Rodolfo Costa
VP of Eng at Urban
I am glad that fate brought us together with 4code. we have gained a stable and trusted partner we can count on. Communication, knowledge, understanding and openness to all ideas are well understood aspects, which allows us to cooperate fruitfully.
Radosław Jarecki
Director at 5DAYS
Performing such work based on the assumptions of architecture requires vision, knowledge and a creative approach to achieve the goal of preparing the application for compliance with cybersecurity requirements. Thanks to the 4code company, we are sure that the risk of serious vulnerabilities has been reduced to a minimum. Thank you to the whole team.
Piotr Szymkowiak
Executive Board Member at Cargounit
The work was performed successfully. Reports allowed us to identify key areas for improvement. Each deliverable area was thoughtfully considered in detail. We are very satisfied with the cooperation with 4CODE Sp. z o.o. Particularly noteworthy is the efficiency in carrying out assigned tasks and technical excellence.

Agnieszka Dolka
S&M Director at Bertek
Embedding DevSecOps role is not an easy going task and yet it was performed successfully. That allowed us to identify key areas for security improvement. We, continuously, receive recommendations that should have been implemented to eliminate the existing threats and planned future implementations. We are very satisfied with the cooperation with 4code.
Be an asset to our team. Learn, work and play with us. No matter where you live, we are 100% confident that
you will be a perfect fit for our remote team. Don't wait any longer and check out the opportunities we offer.
Tell us about your needs. Fill the form